Frame, fixture fabrication
We worked over 10 years in semiconductor equipment and automotive industrial, we know what requirements of customer on their frame or fixtures. Let us help to build your next frame.
Aluminum cabinet, fixtures
Stainless Steel/Steel Alloy frames.
Powder coating, Spay painting
Anodizing, alodine coating
Sandblasting, Hairline brushing
MIG, TIG and Fiber laser welder.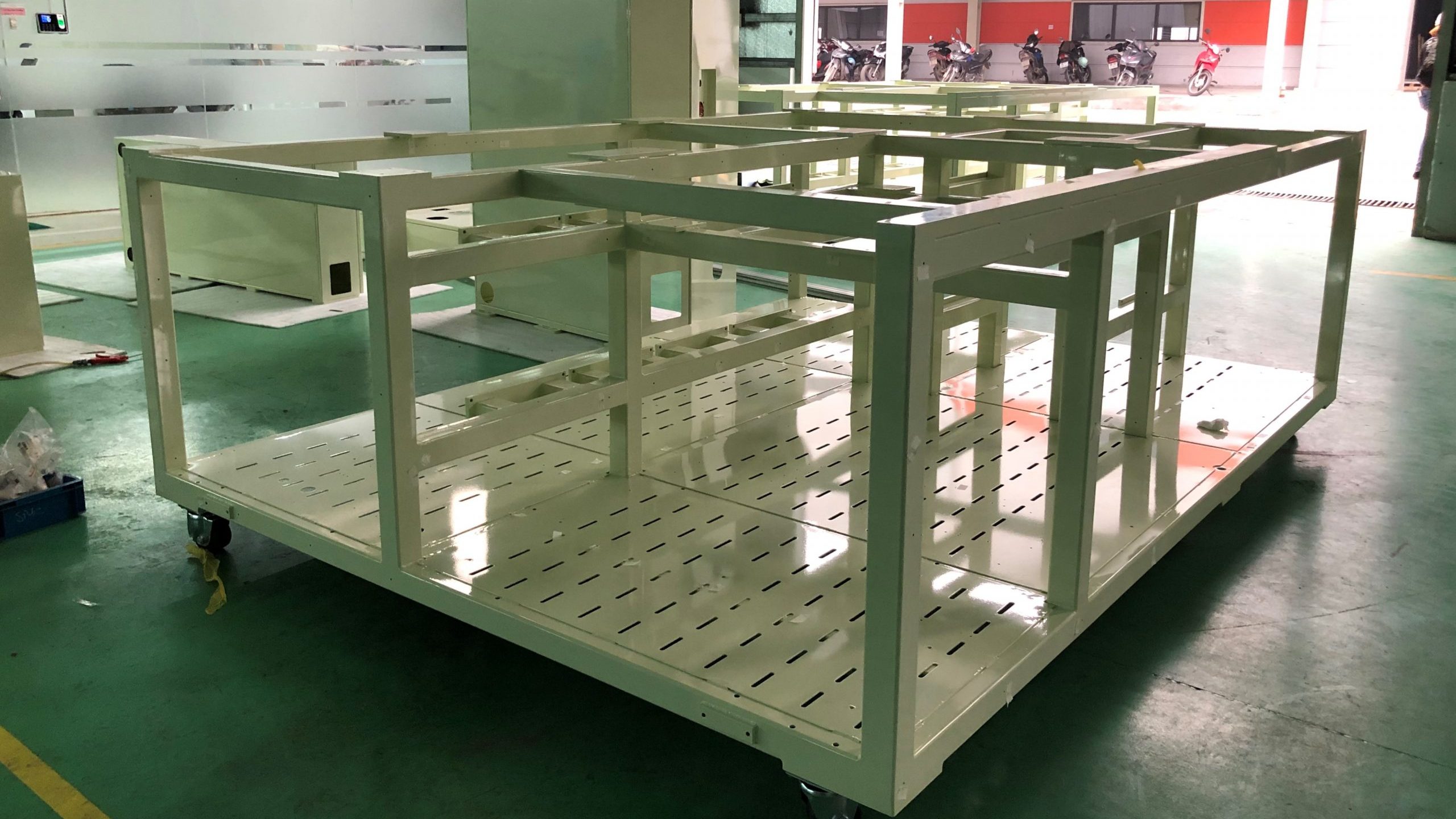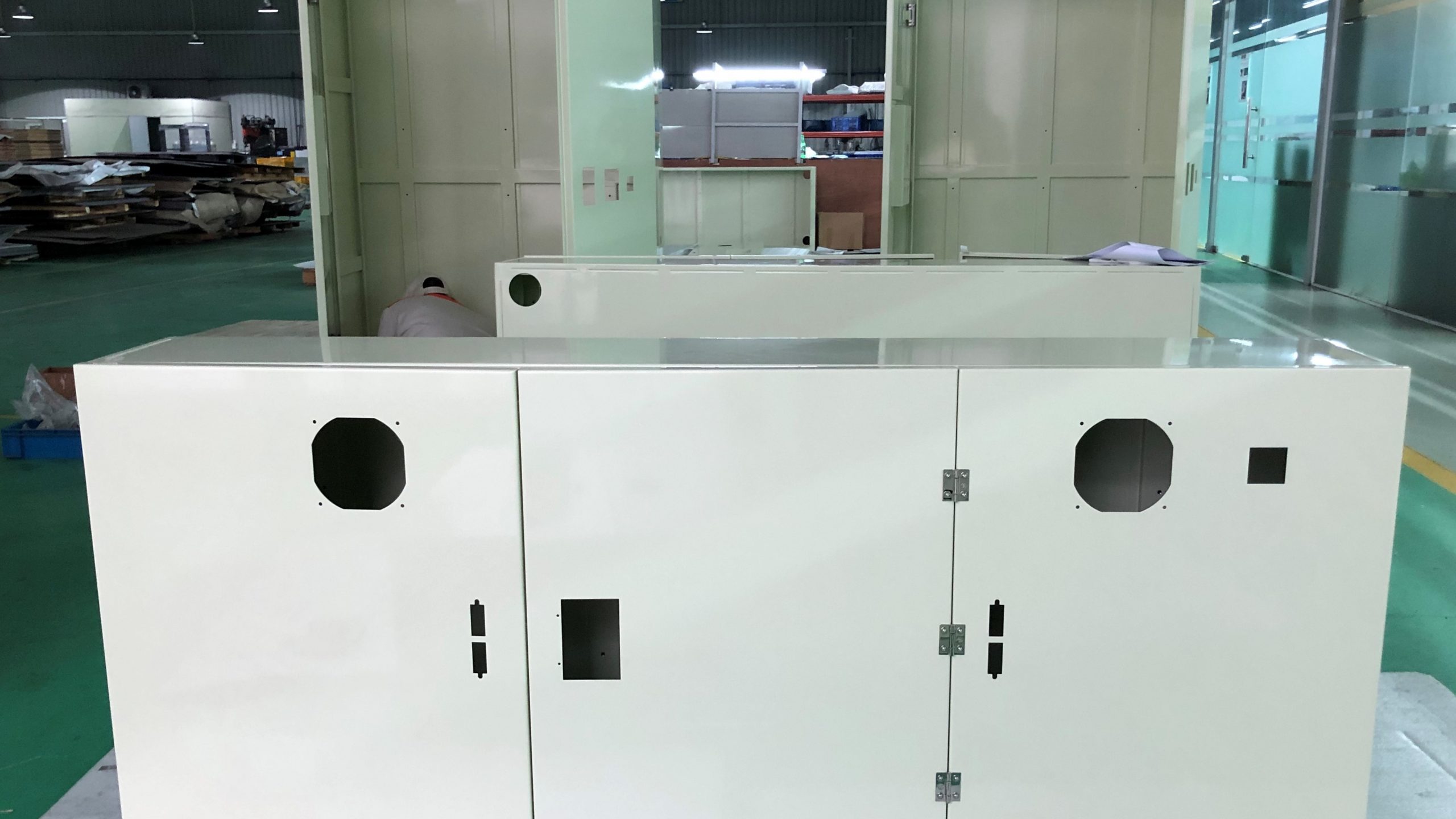 Frame sizes and Features
Steel frame offers up to 2.5 x 1.2 x 1.2 m with our in-house finishing capability.
Aluminum frame, fixture size up to 1.5 x 0.8 x 1.0 m with our in-house finishing capacity.
Stainless steel frame size up to 2.0 x 1.0 x 1.5 m.
Finishing applicable: Powder coating, Spray painting.
Let us help to build your next frame
Frequently Asked Questions
1. How do you protect intellectual property?
We anonymize all drawings, project information and customer identity. A Non-Disclosure Agreement (NDA) is not necessary to do business with SMCTech. However, we are always happy to sign an NDA with you. Additionally, all partners in our network are also under contract to protect your IP.
2. What kind of drawings you need to make an offer?
2D drawings or 3D models in the most popular standards, including AutoCAD (.dwg), Acrobat (.pdf), STEP (.stp), IGES (.igs) and Parasolid (.x_t).
If all you got is a sketch of a new product, we will be happy to help you develop it into 3D model. The design can then be utilized for presentation, prototyping, and tooling production.
3. How long will I have to wait for an estimate?
We aim to provide tooling estimate within 48 hours. When we work on an offer, we analyze manufacturability of the design, molding or casting material, finishing, and other specifications. Some requirements demand further clarification from customers, in such cases an offer might take longer to issue.
4. Payment and shipping method for prototype or sample?
Let's discuss case by case and it will be included on our quotation or proforma invoice.
Small packages will be shipped by DHL, FedEx, EMS, or your express courier of choice.
5. What Incoterms does your company offer?
Unless specified otherwise, we offer the parts on EXW terms. Please specify transport requirements in your inquiry.
Our facility is 150 kilometres (90 miles) to Hai Phong Port.
6. What payment terms does your company offer?
For tooling, we would request 30-50% advance payment for material purchase, then another installment of 40-60% after the first try-out (T1), and finally balance upon Bill of Landing.
Quality Management
Our management system meets to ISO 9001:2015 requirements.
Equipment List
Numbers of equipment are changing in our growing company. Head over here for an up-to-date list.
You can always contact us with anything not covered here.